The purpose of this page is to help you find all the info regarding the NV3500 transmission's specs and identification in one place.  Within the confines of General Motors transmissions, the NV3500 is known as the M50 transmission.  If you made your way here because you were trying to figure out what this code meant, you can rest assured your truck was equipped from the factory with an NV3500.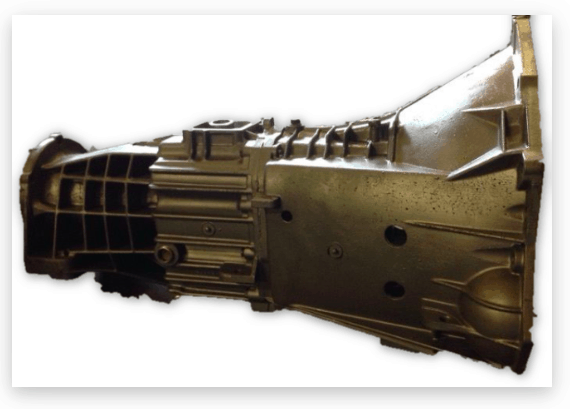 NV3500 Quick Facts
The NV3500 stands for New Venture Gear 3500.  It is a 5 speed manual transmission.  The transmission was developed through a joint deal by General motors and Chrysler.  It entered production in 1993.  It can be difficult to ID it for two reasons.  The first is that the case is similar to some transmissions that came before it.  The second is that it doesn't come with ID numbers.  We'll get further into that later in the M50/MD5 transmission identification section.
NV3500 Specs
Manufacturer:  New Venture (GM + Chrysler)
Production:  1993+
Type:  5 Speed Manual
Torque Rating:  310 ft pounds (1993)
 Synchronization:  Fully Synchronized Forward and Reverse
Overdrive:  Yes, 1 Gear
Case Length:  Application dependent.  S10 is longer than Silverado
Outer Case Material:  Cast Aluminum
Controlled by Computer:  NO
Weight:  110 lb. With Oil
Gear Ratios
There were two possible gearing options, and they were entirely dependent upon what truck that the NV3500 was equipped in.  For full-size trucks, GM used the wide ratio MG5 version of the transmission.  For the smaller S series trucks, they used the M50 close ratio version of NV3500.  Here are the ratios for both,
| | | | | | | |
| --- | --- | --- | --- | --- | --- | --- |
|  NV3500 Gear Ratios | 1 | 2 | 3 | 4 | 5 | R |
| MG5 (wide ratio) | 4.02 | 3.21 | 1.49 | 1.00 | 0.73 | 3.55 |
| M50 (close ratio) | 3.49 | 2.16 | 1.40 | 1.00 | 0.73 | 3.55 |
Dimensions
The catch with the NV3500 in Chevrolet and GMC trucks is that the dimensions were different depending on whether or not it was in the smaller S10 or larger Silverado/Sierra twins.
Transmission Fluid
GM recommends that users use GM Synchromesh manual transmission fluid.  It is certified to keep your transmission running smoothly between -40 and 300 degrees Fahrenheit.
NV3500 Identification
There are really going to be two different situation you may find yourself in when needing to identify a NV3500 manual transmission.  It's either, "what transmission is in the truck I have now?" or it's "Is this an NV3500 I'm looking at?".  Well the good news is that it's not that difficult to ID it in either situation.
If your vehicle is older than 1993, but newer than 1988 and it has a transmission that looks like the NV3500 it's probably a HM290, which was the NV3500's predecessor.
 RPO Codes
In order to properly identify the transmission that is currently in your truck, use the RPO codes listed below.  The main differences in these versions of the NV3500 are the gearing and overall length.
GM RPO Code M50
If you are looking to find out what kind of transmission is currently in your truck, finding the RPO code M50 is proof positive that the factory installed transmission was a NV3500.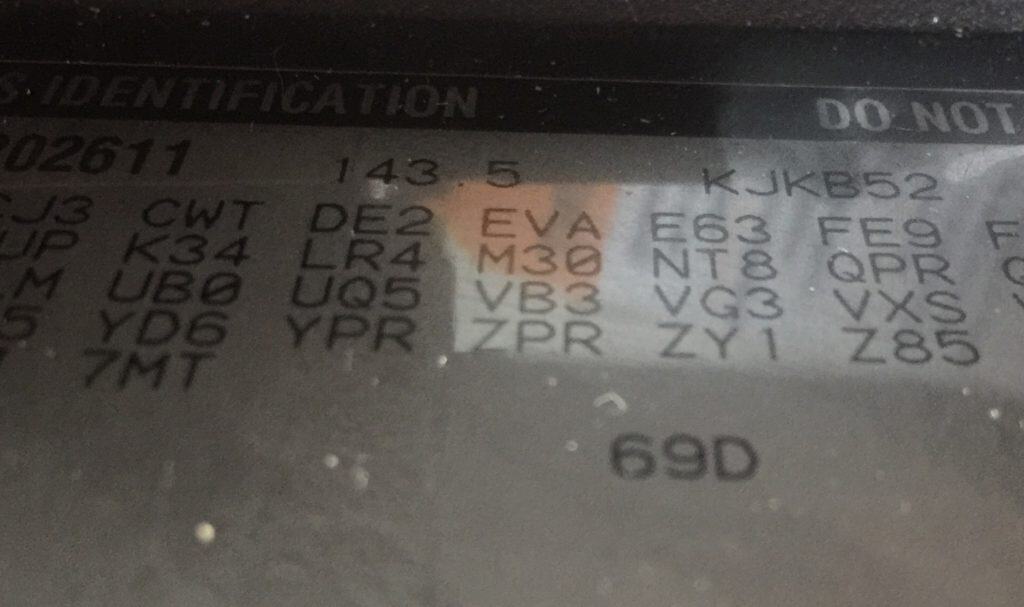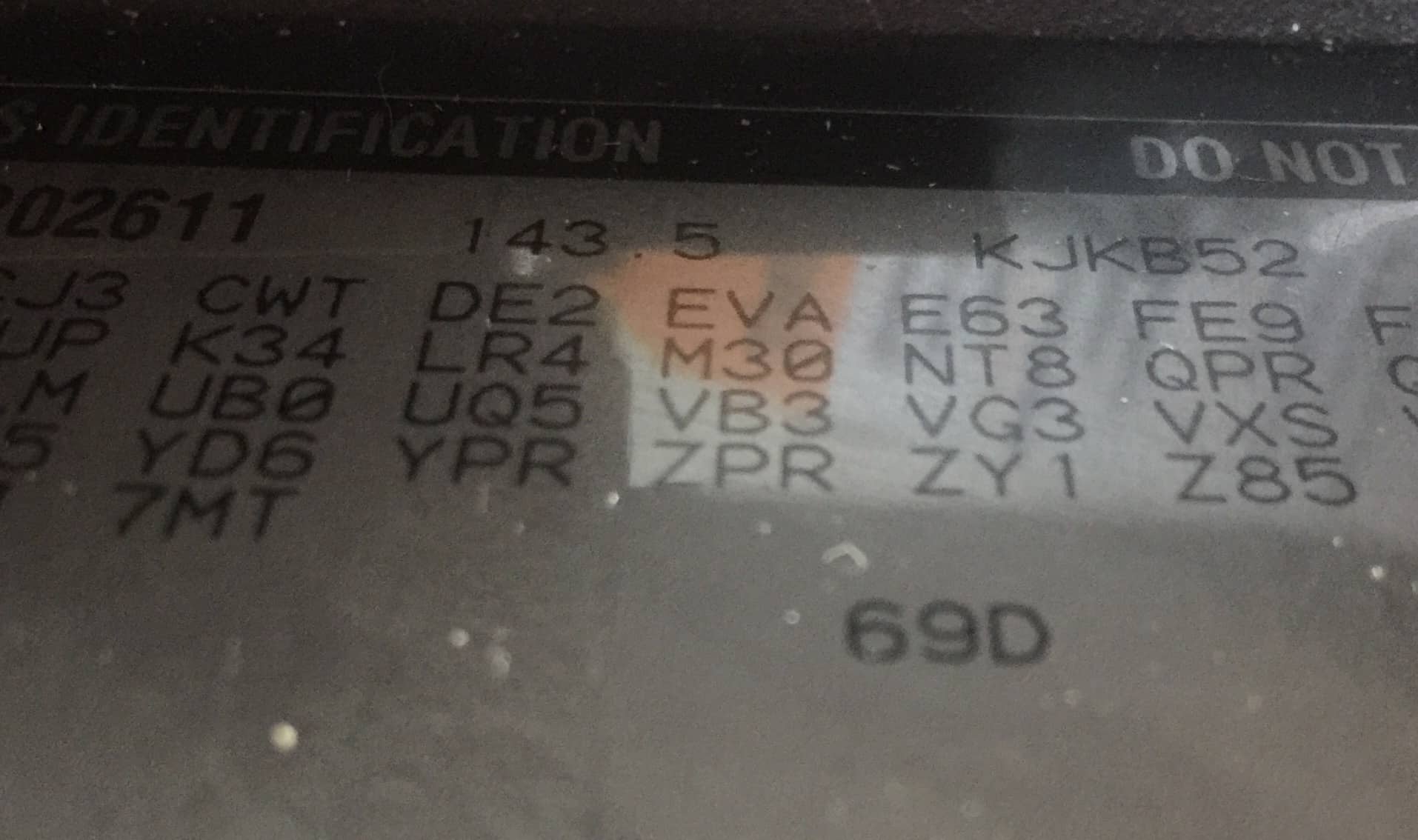 MG5- NV3500 Code
If the RP0 code in the glove compartment ends up being MG5, that means that you have the wide ratio version of the NV3500 transmission.  It was typically found in the Silverado.
Visual Inspection
All NV transmission are a challenge to identify.  This is primarily owed to the fact that they don't use any sort of identification tag.   There are certainly a few easy to use clues that the transmission is the NV3500.  We'll cover them here.
The NV3500 uses an aluminum case.  It's two pieces.  The bellhousing and main case are one piece, which means that you can't replace the bellhousing.  So what you'll see is a detachable tail shaft or transfer case.  The rest of it will be one solid piece.  This is one of the easiest ways to identify this transmission, or at least verify that you are in the right ballpark.  Here are a few other items that will help you lock it down.
Bellhousing is fused to the rest of the case
Has a single shift rail vs a different rail for each gear
It has a fill plug high on the passenger side of the front housing
Drain plug is on the bottom of the housing
There are no access plates in the transmission
Rebuild-ability
This transmission is incredibly difficult to rebuild.  This owes primarily to the fact that there are no access codes or casting numbers.  Since you can't even be sure which version you are getting into and working in there is tough, transmission builders don't like messing with it.  Also, it requires special tools to complete the rebuild as well.