You could be forgiven for thinking that wheel alignment and wheel balancing are the same thing. This is a common mistake that many people make. They are both maintenance items that your car may need. Balancing always happens when you get tires, but may be needed as they age.
If you want your car or truck to be safer, have better handling, and have a longer tire life, it's essential to know whether your vehicle needs a wheel balancing or a wheel alignment. Both of these are an important part of tire maintenance, and they will increase the performance and the lifespan of your tires. This article will look at the difference between wheel alignment and wheel balance to help you decide which is best for your car.
Table Of Contents
What is wheel alignment?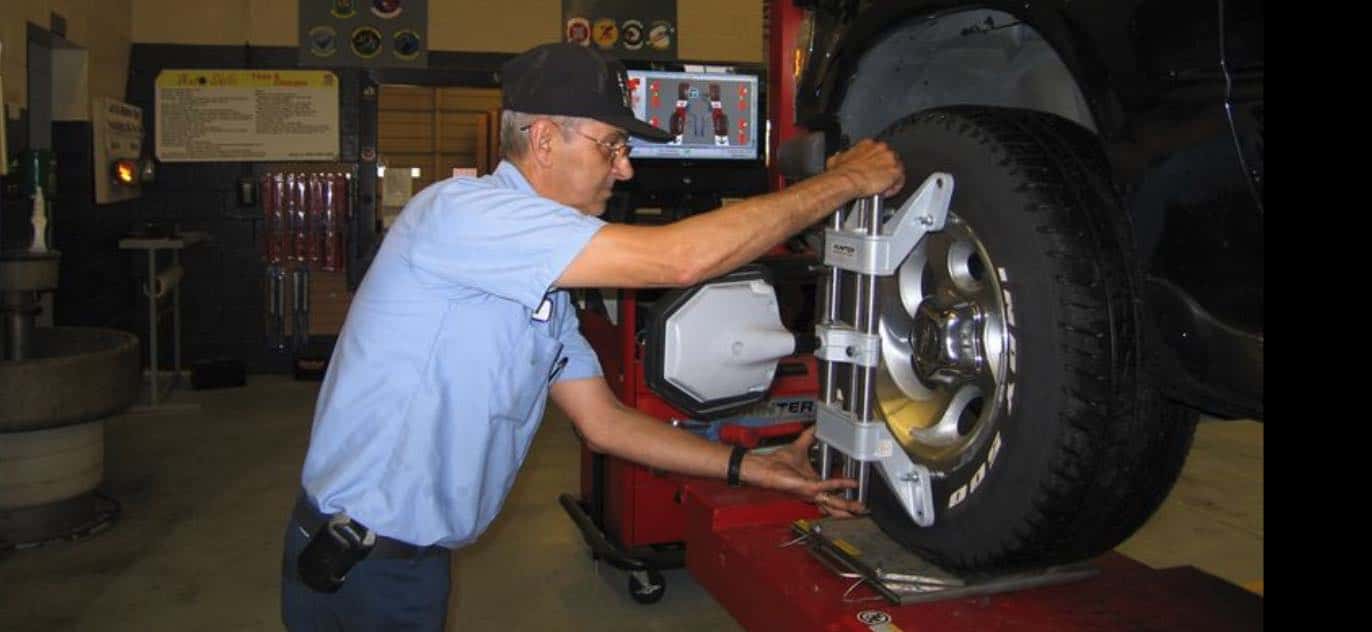 If your car keeps pulling towards the side of the road when you're driving along a flat, straight road, you'll likely need a wheel alignment. This problem is an indication that your tires are wearing unevenly. A wheel alignment is an adjustment to the suspension to correct how a wheel makes contact with the road.
If your car requires a wheel alignment, you are likely to notice one or more of the following symptoms. If you feel like your motor is pulling towards one side of the road or its wandering, even when you're driving on a straight road, this is a sure sign that you'll need a wheel alignment. You may also have noticed that your tires have started to wear quickly and unevenly. This may cause the treads to be higher on one side than on the other.
There are several reasons why your wheels may have become misaligned. These include accidents, including collisions with another vehicle or if you've driven through a deep pothole. If you have tires on the same axle that are different sizes, or if there is even a slight difference in their circumference, your wheels won't be properly aligned. Another cause of wheel misalignment is if your car has a worn-out suspension part.
Wheel alignment is a process that adjusts the position of the tires. This will be based on the manufacturer's exact specifications. Wheel alignment can be carried out by making changes to the positioning of components that are used for steering and suspension. Adjustments may need to be made to the inner or outer tie rod ends.
A wheel alignment will help to reposition the cars wheels so that they are parallel to each other and perpendicular to the road. Having a wheel alignment will make driving safer and will also prolong the life of the tires as it will prevent them from wearing down unevenly.
It's important to get your wheels aligned annually or if you invest in a new set of tires. If you've been having problems with your tires and feel that your car is pulling to one side, you should seek professional advice as soon as possible.
What is wheel balancing?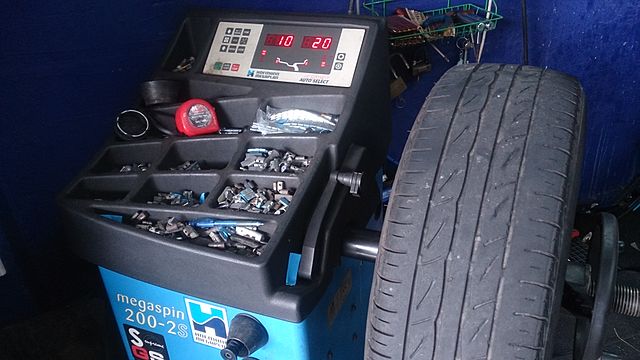 If you can feel recurring vibrations while driving at high speeds, you'll likely need wheel balancing. Balancing is a procedure to add weight to the wheel to eliminate any vibrations.
Your vehicle is likely to need wheel balancing if you start to notice unusual vibrating, which may be felt through the steering wheel while driving at certain speeds. In some cases, you may also feel these vibrations through the car's seats and floorboard. If you inspect your tires, it's likely that you'll notice wear and tear. There may be distinctive "bald spots" on one or more of the tires.
Your wheel may become out of balance if a wheel weight falls off. This could be due to incorrect installation of the tires or if you've had your tires re-installed after removal. If you've recently added accessories, such as a wheel cover to your car, this could make it unbalanced.
Another reason that wheels may be out of balance is that there could be a minor change in the position of the lead weight inside the wheel and used for balancing. It could alternatively be caused by belt separation or other manufacturing defects.
During wheel balancing, a mechanic will inspect the wheels to look for an imbalance of weight distribution as the wheel rotates. A lead weight may need to be added to the wheel to compensate for any weight difference found. To find these types of discrepancies, the tire will be mounted on a balancing machine and spun at high speeds to see whether there is a problem and to locate any heavy spots.
Wheel balancing helps to stop the car from vibrating, especially when traveling at high speeds. If you get your tires balanced, this will help to increase their life and will also give you a smoother driving experience.
Conclusion: Balance Vs Alignment
It's essential to get your wheels checked as soon as possible if you notice any unusual symptoms such as vibrations or pulling to one side. If you're not sure whether your tires need to be aligned or balanced, you should ask the advice of a trained mechanic. Driving a car that has problems associated with unalignment or out of balance tires can be dangerous.
Getting your wheels aligned or balanced can help to reduce uneven tire wear and will increase the life of your tires. It will also reduce the likelihood of transmission or suspension related problems from occurring.