The 700R4 transmission has been around of a very long time.  In fact, it hasn't been in production in over 20 years.  It remains popular due to its reliability and adaptability.  If you are thinking of attempting to rebuild a transmission for the first time, be warned.  Rebuilding one can be more challenging than rebuilding an engine for a first timer.  In fact, you should check out this YouTube video.  It'll help you determine whether or not it is up to your skill set to attempt.
700R4 Rebuild Manuals
ATSG 700R4 Rebuild Manual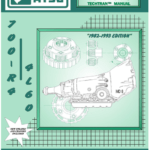 Whether you have the experience rebuilding transmissions or not, it's really important to have a rebuild manual.  It will tell you things about the intricacies of the transmission that you are working on.  There may be a different part, or part location in a particular year.  You won't usually find that in a YouTube video.  That's not to insult youtube, which is an invaluable tool when it comes to rebuilding any car part you've never worked on before.
As far as standard rebuild manuals go, you can't really go wrong with the ATSG Manual on any transmission.  Their 700r4 rebuild manual has top notch diagrams and information to help you make sure that you are doing the job right.
Click Here to Check Price on Amazon
SA Design's Builders and Swapper's Guide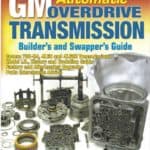 This is a fantastic rebuild guide for someone looking for a high performance transmission build.  The book has more of an informal tone than the latter rebuild manual.  It is written in a more informal tone.  It also comes in a Kindle Edition, which is nice if you want to read it now or keep it on a mobile device.  It can be hard to read a Kindle while wrenching on a vehicle though.
Click here to Check Price on Amazon
Standard Rebuild Kits
 Alto PowerPack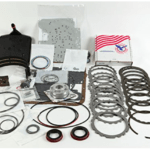 This basic kit comes complete with:
High Energy Carbon Band
A New Filter
Trans Valve Body Separator Plate
Corvette Servo
Click Here to Check Price on Amazon
Performance Rebuild Kits
Most folks are going to want to make their unit stronger if they are going to go through all of the trouble to rebuild their 700R4 transmission, and there are tons of kits out there to help you achieve that goal.
B&M 70233 Transkit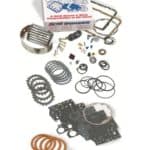 B&M has been making high quality transmissions, shifters, fluids, and much more for decades.  This high performance kit is great for anyone looking to really get some power to the pavement.
Made for the 1987-1993 700R4 in particular
The have the same components that B & M uses to build their bulletproof transmissions
High performance materials
Complete gasket set
Drain Plug
High performance valves and springs
1 year warranty
Click Here to Check Price on Amazon
700R4 rebuild kit with torque converter
There are a lot of variables that come with choosing the proper torque converter for your application.  If you are rebuilding a stock 700r4 transmission, than you should be fine just re-ordering a stock converter, or going with one that has the same stall speed as the car had from the factory.  If that is not the case, than you are going to need be very careful about picking the right converter.  In a modern LS type engine, even when they make good power the stall doesn't have to be extreme because the heads make more power.  This allows for a less aggressive cam profile, which allows the engine to retain decent bottom end power.  Try using this guide to picking out a torque converter from Super Chevy.
Conclusion
The best 700R4 rebuild kit is going to largely depend on what budget you have, and what kind of power you plan on putting to the pavement.