One of the most common issues with the GMC Terrain, or any newer GM vehicle is the "Service StabiliTrak" warning. StabiliTrak is one of the most innovative and important safety features on a GM vehicle.
StabiliTrak is designed to help prevent accidents by giving you better control of your Terrain. If you have a service StabiliTrak warning, your Terrain will no longer be assisted when a loss in lateral traction is detected.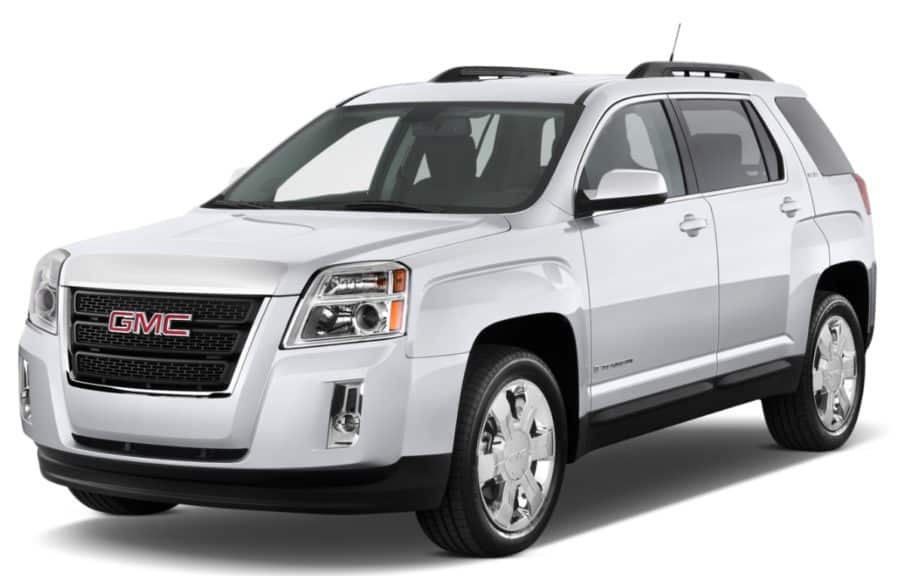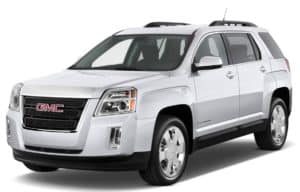 StabiliTrak is a GM specific vehicle stability system. It works by using a complex system of sensors to detect whether or not the vehicle is properly responding to your input in emergency situations. It uses this data to apply a specific brake or reduce the engine power to correct the slide and get your Terrain pointed back in the right direction.
For instance, if you were on an icy road, and your Terrain wasn't steering when you need it to, StabiliTrak could apply one of the rear brakes to help get you pointed in the right direction.
Service StabiliTrak Symptoms: GMC Terrain
Loss of StabiliTrak is not really going to be noticed during normal driving. It is really only gets use in an emergency situation.
Service StabiliTrak Warning– The number one indication that something is wrong is your Terrain's "Service StabiliTrak" warning light itself.
Cruise Control– Without the StabiliTrak system functioning properly, your Terrain may disable the cruise control.
Traction Control Not Working– Your Terrain's traction control system mostly uses the same sensors to determine if a wheel has broken traction. Unlike StabiliTrak, which controls lateral issues (sliding), traction control keeps the wheels from unnecessary spinning. This helps avoid lateral acceleration altogether.
Although it may be tempting to ignore the service StabiliTrak warning, it can really be dangerous not having it when you need it.
GMC Terrain: Service StabiliTrak Causes
There are many things that can cause the StabiliTrak system to lose its ability to function. It is a complex system.
Wheel Speed Sensor– If one of the wheel speed sensors is out, your Terrain will no longer be able to tell if all of the wheels are turning at the same speed. Without this data it'll turn on the service StabiliTrak warning.
Brake Pedal Switch– Your brake pedal switch does more than just control whether or not your brake lights are turned on or not. The ECU uses this switch to run systems like StabiliTrak and cruise control. If the switch isn't functioning properly, these systems may be disabled.
Wrong Tire Size– StabiliTrak may not work properly if the tire size is not what GM calls for.
There are many other issues that can cause the StabiliTrak system to stop working. It's a good idea to test and see if you have any trouble codes. They may provide you clues that'll help you fix it.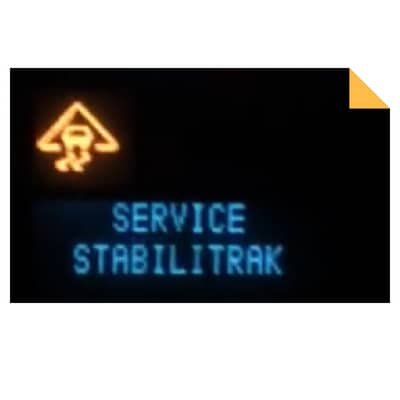 Resetting StabiliTrak
Gm recommends that you power down the vehicle for 15 seconds to give the StabiliTrak time to reboot. If it works after firing your Terrain back up, great! If not, it may be time to have it serviced.
Conclusion
While it won't hurt to drive your GMC Terrain without traction control or StabiliTrak, you are operating it without an important safety feature. If there's anything you'd like to add, please leave a comment below. Thank you.