There are many lightbulbs available for car headlights; if you're searching for a replacement bulb, you may be feeling confused about which one to buy. Do you go for the 3057 or the 3157? Are there any differences between these two bulbs? This guide to 3057 vs 3157 bulbs will tell you all you need to know.
| | | |
| --- | --- | --- |
| Bulb Type | 3057 | 3157 |
| Picture | | |
| Function | Parking, Stop, Turn, Tail Lights | Parking, Stop, Turn, Tail Lights |
| Brightness | 2cp | 3cp (brighter) |
| Voltage | 12.8/14 Volts | 12.8/14 Volts |
| Compatibility | 3057NA (Amber Color) 3057LL (Long Life) | 3157NA (Amber Color) 3157LL (Long Life) |
| Need One? | | |
They are both used for things such such as turn signals, stop lamps, and tail lights. The 3157 is brighter than the 3057 by 1 candlepower (3 vs 2).
If you're searching for a replacement bulb, read on. These bulbs have many similarities but also a few differences. This article will compare the 3057 vs 3157 lightbulbs to help you decide which bulb to buy for your car's headlights.
The 3057 vs 3157 lightbulb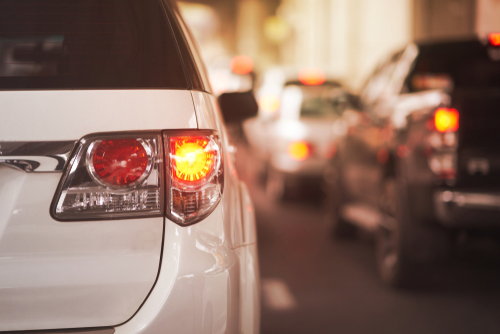 These two lightbulbs are amongst the most common lightbulbs used in the headlights of cars. The main difference between these bulbs is that the 3157 has a slightly higher dim filament at 3cp. Whereas the 3057 lightbulbs dim filament is only 2cp. The 3157 is also a slightly brighter bulb than the 3057 light bulb.
Both these light bulbs are similar in that they are both dual filament bulbs that have wedge D.F. bases. These bulbs are interchangeable and are able to fit into many different cars and other vehicles. They can be used in signal light bulbs, taillights, parking lights, brake lights and can also be used as a back-up light bulb.
Similarities 3057 vs 3157
Both the 3057 and the 3157 lightbulbs are the same size, which makes them interchangeable. Both these light bulbs are one inch in diameter and 2.1 inches in length. Both the 3057 and the 3157 have the same shape; they have a wedge D.F. mounting.
Another similarity is the bulb's filaments, and they both have the same C-6 class. They both have a voltage of 12.8/14. This is because the bulbs' filaments have been manufactured using metal wires. When the wire gets hot, it creates light inside the glass enclosure.
Differences 3057 vs 3157
One of the most obvious differences between the 3057 and 3157 lightbulbs is that the 3157 is brighter. It emits a visibly brighter light when compared to the 3057 bulb. This light bulb is able to produce more current, even though they both use the same amount of voltage.
Another difference between the 3057 vs 3157 is the lifespan and durability. The 3157 has a longer average life span. It is, however, worth noting that the lifespan of a lightbulb can vary depending on how it is used. On average, both of these lightbulbs will last somewhere between 1200 to 5000 hours. This is a very wide range as lifespan depends on many factors, including the condition of the vehicle and where the lightbulb is used.
The 3157 light bulb uses more energy out of the two bulbs. It uses a higher wattage and draws more current, even though both bulbs use the same voltage. This causes the 3157 to emit a brighter light.
3057 vs 3157 Compatibility
Both of these light bulbs are compatible with the same socket, which means that they are interchangeable.
3057 light bulb
The 3057 lightbulbs are commonly used in car headlights, taillights, or brake lights. They can also be found in planes, trains, and marine equipment. The 3057 is sometimes known as a miniature bulb. The 3057 lightbulb emits a bright light and is perfect for city driving.
Pro's
Durable and long-lasting
Creates a bright light
Can be used for other lighting purposes
Compatible with the 3157
Con's
Slightly more expensive than the 3157
3157 light bulb
The 3157 light bulb is very similar to the 3057 bulbs. It's a dual filament bulb that is commonly used in cars. The 31567 is very long last can be used for up to 5000 hours. Although the bulb is small in small, it has a bright, intense light.
Pro's
Durable and long-lasting
Compatible with the 3057
Cheap, often available in packs of two
Con's
Not as long-lasting as the 3057
Conclusion
The 3057 and 3157 lightbulbs are both commonly used in car headlights, taillights, and brake lights. They are generally long-lasting and durable, although it depends on how they are used as to exactly how long they will last.
Both these bulbs are interchangeable and great for regular driving. The 3157 produces a brighter light, which visibly emits more light, and the naked eye can view this.
Always use the brightness recommended by the manufacturer, as your vehicle was designed for a specific bulb type.